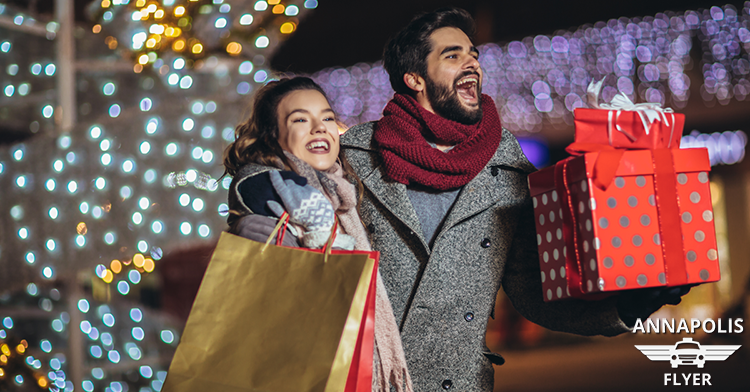 4 Reasons to Hire Annapolis Flyer Cab During the Holiday Season
All through the year, there are times when hiring a car service makes sense. The year-end holidays get so hectic, and driving on congested roads doesn't help much. Annapolis Flyer Cab is at your service and ready to help. Think of us on these occasions, and let us provide clean, safe, and reliable transportation for you and your loved ones.
Holiday Parties
Travel to holiday parties safely, knowing that you can count on a professional driver to get you home after the celebrations. Don't worry about fighting traffic or traveling on busy roads. Have your peace of mind as you travel with your loved ones to the season's celebrations! Don't worry about having a designated driver. Just relax and enjoy the party!
Package Delivery
Using a premium mailing service can be expensive. Hire Annapolis Flyer Cab to deliver your packages around town. Know that they have been delivered with safety and security… No bouncing around in trucks and warehouses. Your recipient will appreciate the personal service, as well!
Airport Service
Depending on the length of your trip, long term parking at the airport will be pricey. Call Annapolis Flyer Cab instead, and enjoy a relaxed ride to the airport, with pickup service provided when you return. Save on parking and have the security of knowing your car is at home in the garage during your trip, and Annapolis Flyer Cab will be there when you come home.
Driving Mom and Dad
If your parents are still driving, it's such a busy time of year for them to be on the road. If they have stopped driving, know that you can count on Annapolis Flyer Cab to get them around town, run errands, and take them to holiday destinations. In either circumstance, you don't have to worry about them being on the road without help. They get where they need to be, and you know they'll arrive safe and secure.
Happy Holidays from Annapolis Flyer Cab! Call us when you need safe, clean, reliable transportation for yourself, your loved ones, or out of town guests.