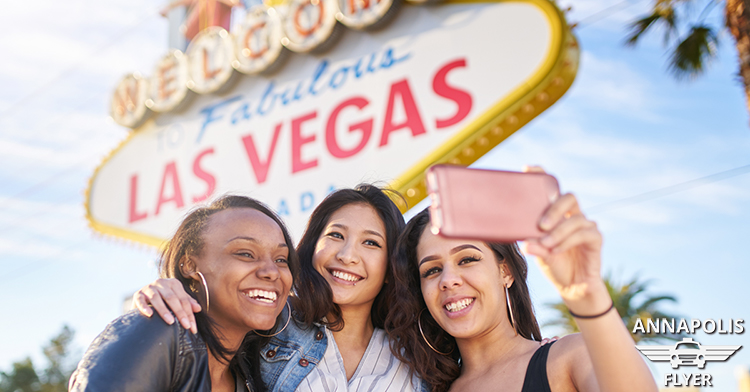 5 Quick Winter Getaways
The cold dark days of winter can get to anyone emotionally and spiritually. So, why not escape the doldrums and head out of town for a long weekend? We've got some ideas for quick winter getaways that won't break the bank. Plus, traveling couldn't be easier, because they all conveniently fly out of BWI. Furthermore, when you book a flight and schedule a reservation with Annapolis Flyer Cab simultaneously starting your vacation couldn't be easier and more stress-free. Read on for some inspiring destinations!
Key West
What could be more perfecting that heading to Key West this winter? It is the quintessential destination for chilling out! Within hours you could be soaking up the sun, listening to Jimmy Buffet with a margarita in hand. Explore pristine beaches, or go kayaking and snorkeling. And, surprisingly, Key West also features a rich cultural history and heritage. Visit Ernest Hemingway's home, now a museum. Check out the Fort Zachary Taylor Historic State Park. Take part in the Key's famous nightlife scene, sidewalk cafes, pubs, and open-air bars. In search of some real entertainment? There is plenty of opportunities to take in shows from comedy to musicals and live bands.
Ouray, Vail or Aspen – Colorado
Hmmm, escape the Mayland winter to travel to winter in another state? Here us out! Ouray, Colorado is a scenic winter wonderland nestled in a mountain historic mining town. If this place doesn't float your boat, there are other popular Colorado destinations Vail and Aspen. Vail is particularly popular, and you could even stay in vail Colorado condo rentals whilst you're visiting. No matter if you're visiting Vail, Ouray or Aspen, they're all pretty similar. Quary is chock full of enticing attractions, including the free Ouray Ice Park. You can choose to participate in an ice-climbing course by looking into Colorado ice climbing guides online or simply people-watch if heights aren't your thing. After spending a day in the snow and ice, soak up the warmth in one of Ouray's five developed hot springs. What could be more lovely than a soothing soak with enchanting snow-covered scenery as the backdrop?
San Diego
With its pleasant temperatures and sunny beaches, San Diego offers just as much fun as the popular cities of Los Angeles and San Francisco. Visit the city's wealth of free and inexpensive attractions:
the famous San Diego Zoo Safari Park
the USS Midway Museum
the San Diego Natural History Museum
Head to La Jolla Beach and experience whale watching, head out for a bike ride, or g snorkeling. Further, La Jolla also has an amazing outdoor mall with an ice rink. You can also take a day to simply chill and relax at a san diego mission bay resort.
Las Vegas
After the holidays and President's Weekend is the best time to visit Las Vegas, from the end of February to May. While there may be other awesome deals throughout the summer and holidays, avoid the crowds and experience the best weather in the early spring and fall. Another great tip to save money: plan a mid-week trip. Room rates are lower between Tuesday and Thursday, and you may see greater availability for popular shows. You should definitely make sure that you check what shows are on during your time in Vegas so you can make the most out of your stay. Podcasts like Talk About Las Vegas usually speak about some of the best ones to see so this could be something worth checking out. Whether you decide on a mid-week or weekend getaway, pack layers as the spring days are warm and the evenings chilly.
Escape the Winter Blahs
Escape the winter blahs and explore one of these quick winter getaways. Contact Annapolis Flyer Cab once you book your flight and we will make sure you get to BWI on time! Trust us for a reliable ride to the airport every time.