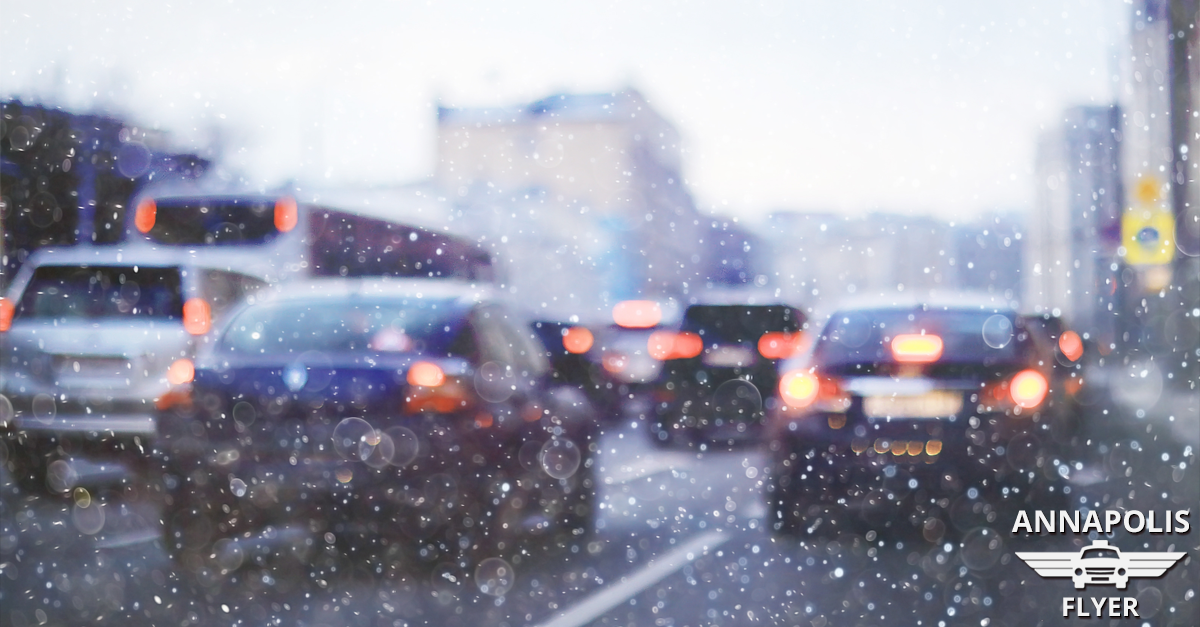 We've all been there when the weather's cold. You're all bundled up and ready to leave. You jump into the car and turn the key… nothing! Now, what are you going to do?
Don't let freezing cold weather ruin your plans… Call Annapolis Flyer Cab, and we will send a car out right away, so you can get on with your plans.
Call Us… We'll Come Pick You Up!
It doesn't matter if the car won't start, or if you just don't feel like driving in inclement weather. Call your friends at Annapolis Flyer Cab, and we'll take you where you want to go… in clean, safe, dependable transportation. Let us take away the stress of driving, and you can be free to enjoy your outing without worry.
Let Annapolis Flyer Cab Be Your Designated Driver
When it's winter party time in and around Annapolis, you don't want to worry about finding a designated driver. Just call Annapolis Flyer Cab, and your worries are over. Did you know that you can request a particular driver? Don't be concerned with the weather or with driving in bad weather. We'll get you and your friends to your destination safely!
Don't Be Left Stranded in Winter… Call Annapolis Flyer Cab
When weather stalls your plans, and you're away from home, you won't be stranded with Annapolis Flyer Cab on your side. Car trouble is considerably easier to deal with when you can call and arrange a ride quickly and easily.
Get to know the folks at Annapolis Flyer Cab. We'll be there to help, in good weather and bad weather. We'll help you stay on the go, even when winter works against you. Let us provide you with transportation that you can depend on year-round.