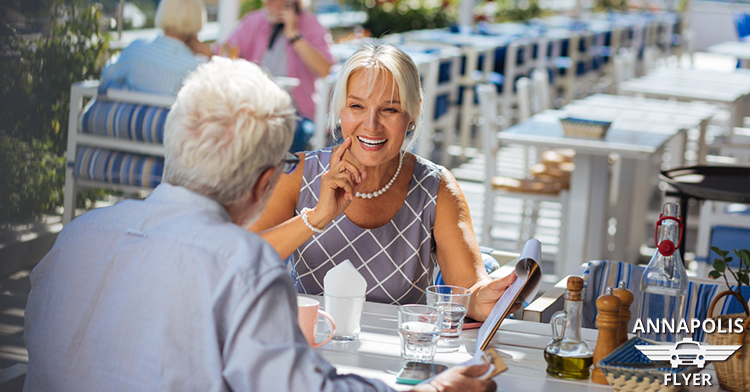 The Best Solution for Driving Mom and Dad
As our parents age, getting around town becomes a safety concern. As part of a healthy aging initiative, consider hiring Annapolis Flyer Cab to help with transportation needs for aging grandparents or parents that need to be mobile, and can no longer drive. We cover everything from trips for special events to helping with the errands.
Your Loved Ones Can Request the Same Driver Every Time
The driver will feel like an old family friend, as you can request the same driver every time. This will help your loved ones feel comfortable, instead of sensing that they are going with a "stranger" each time. The familiarity lends confidence as each trip is completed. They're not the only ones that need to feel safe. You can have confidence in us as well and know that they are well cared for.
Annapolis Flyer Cab is Available for Many Situations
Using an Annapolis Flyer Cab will be the perfect solution for trips to the grocery store and doctor appointments. Running errands will be a breeze with help from Annapolis Flyer. You can even depend on our service for trips to the movies, parties, or special events. Whatever they need transportation for, we've got you covered.
You don't have to worry if our inspections and certifications are up to date. Our personnel is reliable and properly trained. We only hire drivers with spotless driving records. Safety and reliability are what you can count on when you call Annapolis Flyer Cab. Driver and vehicle checks are the backbones of a company like this, with a great site like checkr.com providing the help needed to keep standards high.
Our Service Area
We are proud to serve Anne Arundel County in the Annapolis area. We also offer service to BWI airport, Dulles International Airport, and National (Reagan) Airport. Whether your family member is housebound temporarily or has stopped driving entirely, they can gain back some of their independence by hiring our car service. Call us today and let's set up a service for your folks!