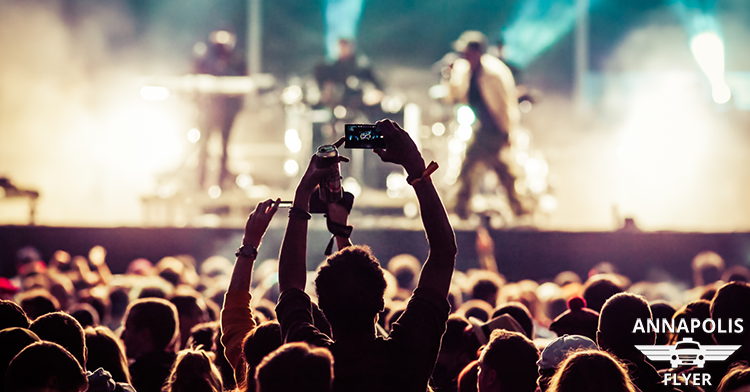 DD for Summer Festivals
The longer days and warmer weather can only mean one thing: Summer has arrived! There is no shortage of fun activities in an around the Greater Annapolis area. From music festivals and food truck festivals, you can pretty much have a different adventure every weekend. When doing out for the weekend, it is always best to choose a designated driver. There are so many dangers of drinking and driving…it's not worth it! Consider hiring Annapolis Flyer Cab to get you there safely every time! Whether you are a foodie or love checking out live music, here are some of the fun types of summer festivals.
Music Festivals
Studies have shown that going to concerts can increase your lifespan!
Reports by Goldsmith's University Associate Lecturer Patrick Fagan associate increased feelings of well-being within only 20 minutes of attending a gig. Furthermore, he concluded that this activity could make you live up to nine years longer. Lastly, for those who attend a show at least once every two weeks will experience the highest level of happiness, contentment, self-esteem, and productivity. So, this season improve your well-being: attend a summer music concert.
Foodie Festivals
There are quite a few Foodie Festivals to enjoy during Maryland summers. Most are family friendly, and many even welcome your fur babies too!
Gather your crew and prepare to sample food pairings, local craft beer, music, artisans and craft vendors, kid zones, and much more! These food festivals are the best way to sample food styles from around the world as well as experience new local concepts. Be prepared to taste Greek, Italian, BBQ, seafood, pizza, Mexican, Korean, Caribbean, Soul Food, desserts, and more!
Artsie Festivals
Love to stroll and admire unique artwork? Then an artsie festival is for you! Maryland offers art fairs all summer long. These occasions are a great way to venture to small city centers. Guests can experience Maryland's rich history, check out local artisans, or sip on regionally produced wine. Believe it or not, in as short as a 20-30 minute cab ride you can escape the hustle and bustle.
AFC Will Get You There!
This summer, as you plan your weekends visiting summer festivals, plan on scheduling your car service too! Contact Annapolis Flyer Cab. We can take your reservation and set up a designated pick up and drop off time. For a nominal fee, upgrade and hire a car service. Never worry about being picked up by a questionable driver from an instant car-hailing service. Take away the guesswork and arrange your transportation. With Annapolis Flyer Cab, we will be your DD for summer festivals. You will arrive safely and in style, guaranteed every time!